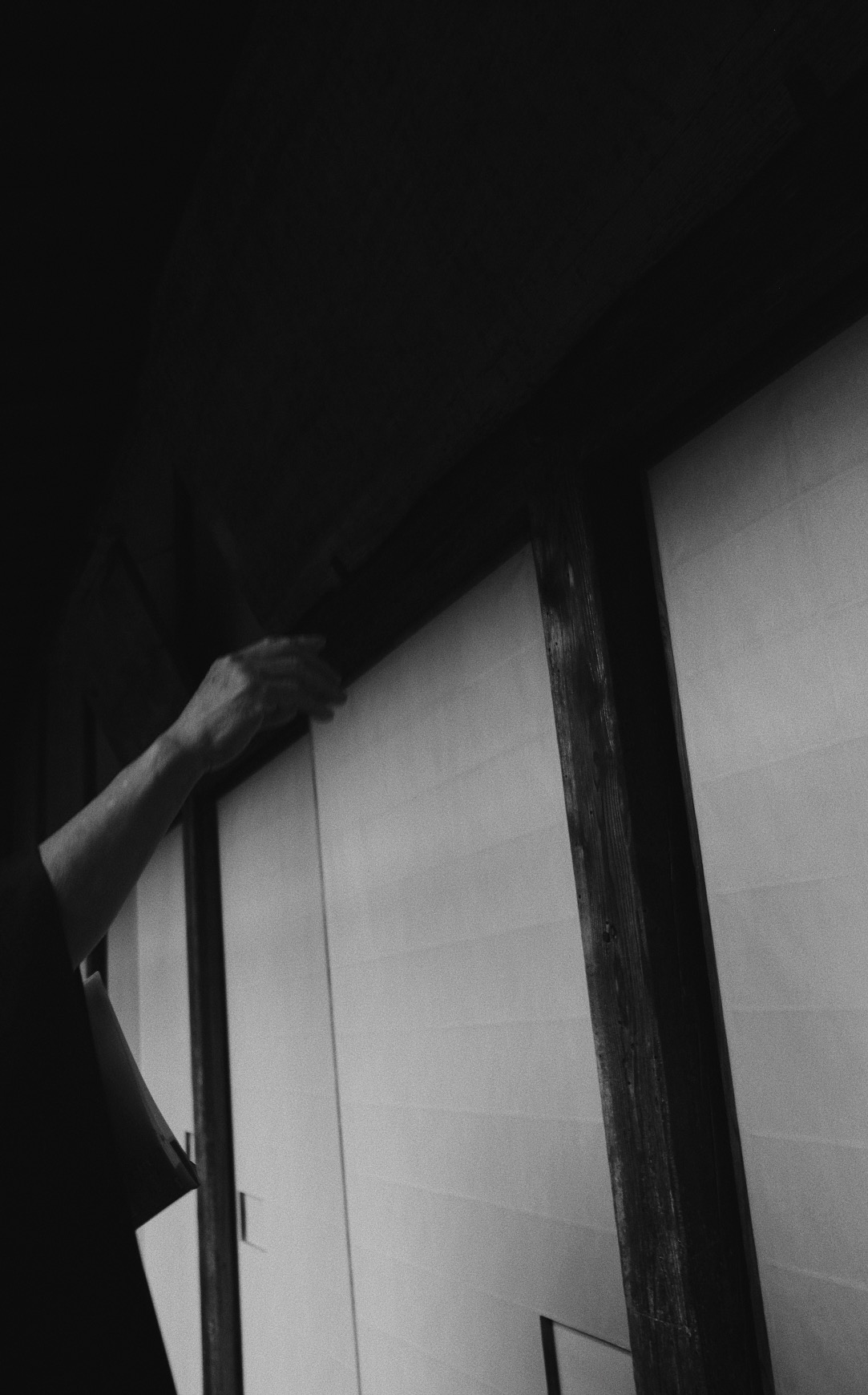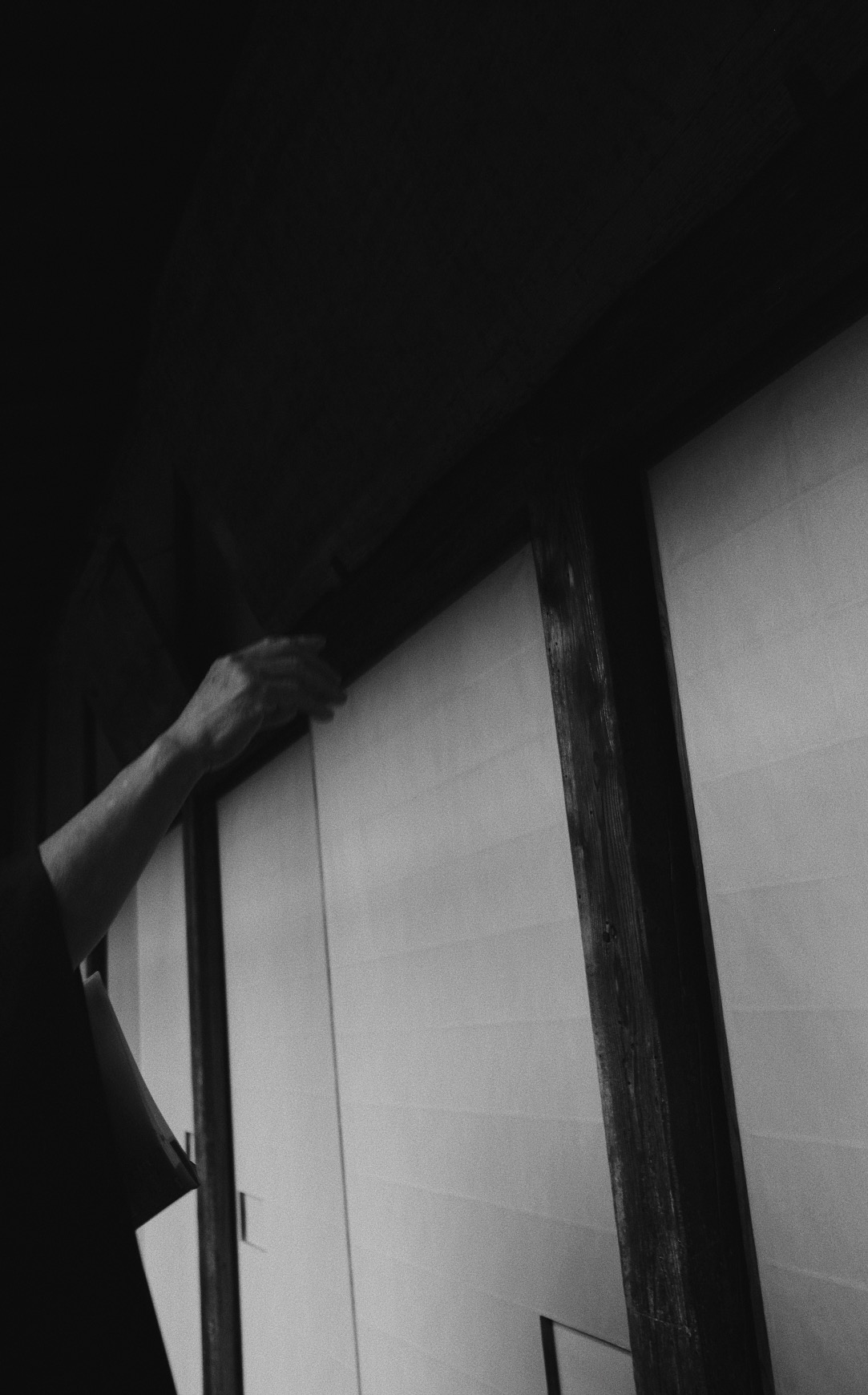 TAKAOKA TOYAMA – Setting fire to my creativity, soul and tastebuds
TOYAMA
Before journeying to Toyama, I had dinner with my friends at a small restaurant in Kyoto. As we sipped the night away with warm sake at a round table occupied with mostly foodies and chefs, I mentioned my upcoming travels. Without missing a beat, the food enthusiasts exclaimed, "Toyama! Great, great food! You'll love it."
My trip was going to take me to a city called Takaoka in Toyama Prefecture. Takaoka is located by the sea, and is blessed with nutrient-rich fresh water and scrumptious seafood. Since I went in November, the air was already chilly and the winds were howling from all directions. Winter was upon us. For locals, this meant preparing for "buri-okoshi", nature's signal that yellowtail fish are approaching. When winter air pressure patterns form and roaring thunder brings snow along with it, it is believed that yellowtail will come into the harbor. I didn't even mind every time it rained during my two-day visit, imagining a family of yellowtail dancing and skipping through the waves into Toyama Bay.
My stay in Takaoka was curated by the Toyama West Tourism Promotion Association "Mizu to Takumi" ("Water and Artisans") . This group curates high-end experiences for visitors which focus on spirituality, cuisine, and craftsmanship. Though I went to Takaoka with seafood on my mind, I found during my time there that fresh and delicious seafood is just one small piece to the puzzle of what makes the cuisine in Takaoka so divine. The cuisine in Takaoka, in turn, is just one small element of what makes Toyama such an interesting place to visit.
According to Mizu to Takumi, Toyama is the land of artisanal crafts and is home to the largest number of people employed in Japan's manufacturing industry. I spent one night and two days in Takaoka, and though the days were jam-packed with things to see, experience, and eat… I felt that I only scratched the surface. The good thing is, Takaoka is so accessible from Kyoto that I'm already looking forward to exploring more of the area on my next trip. Until then, check out some of the highlights from Takaoka which set fire to my creativity, soul and tastebuds!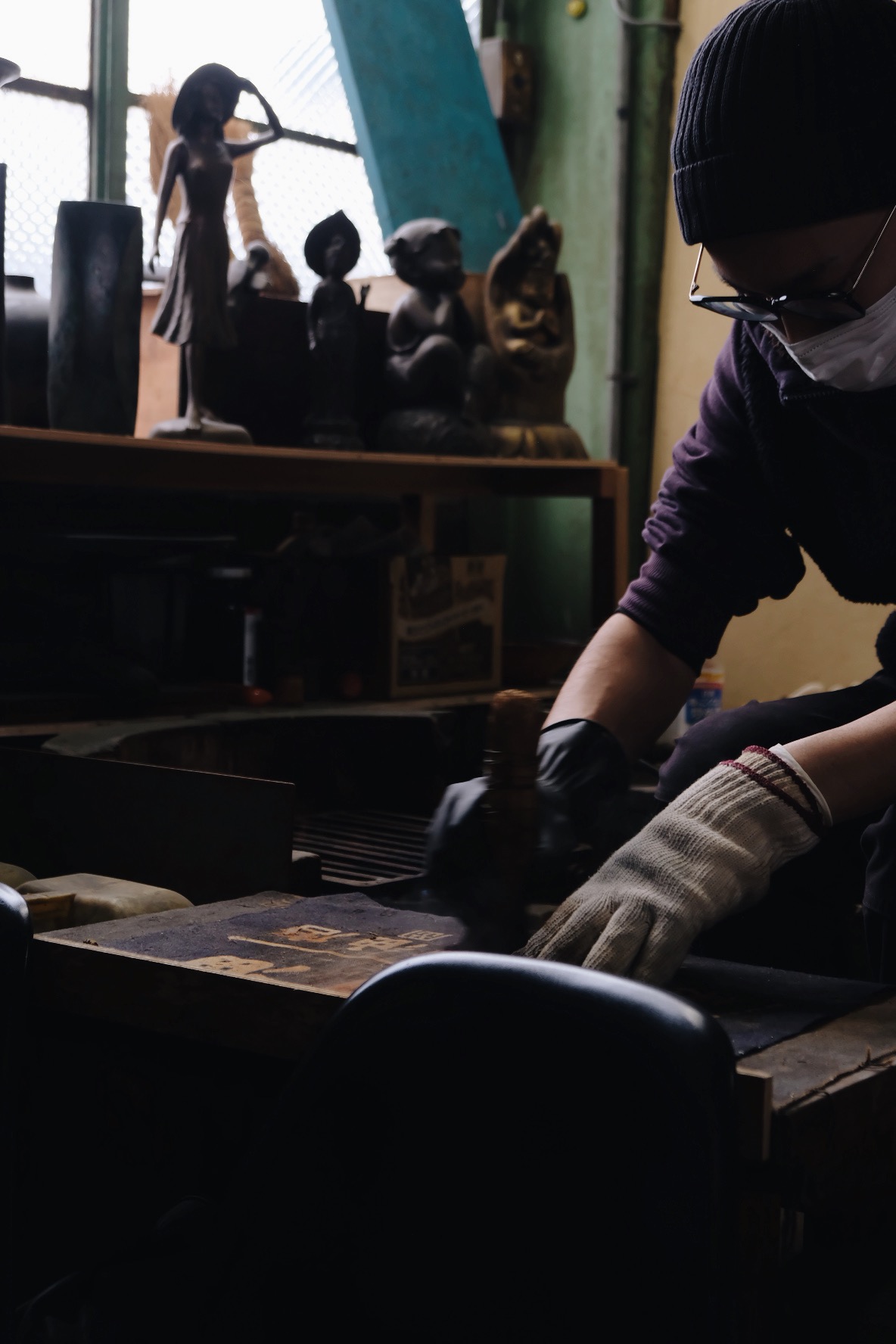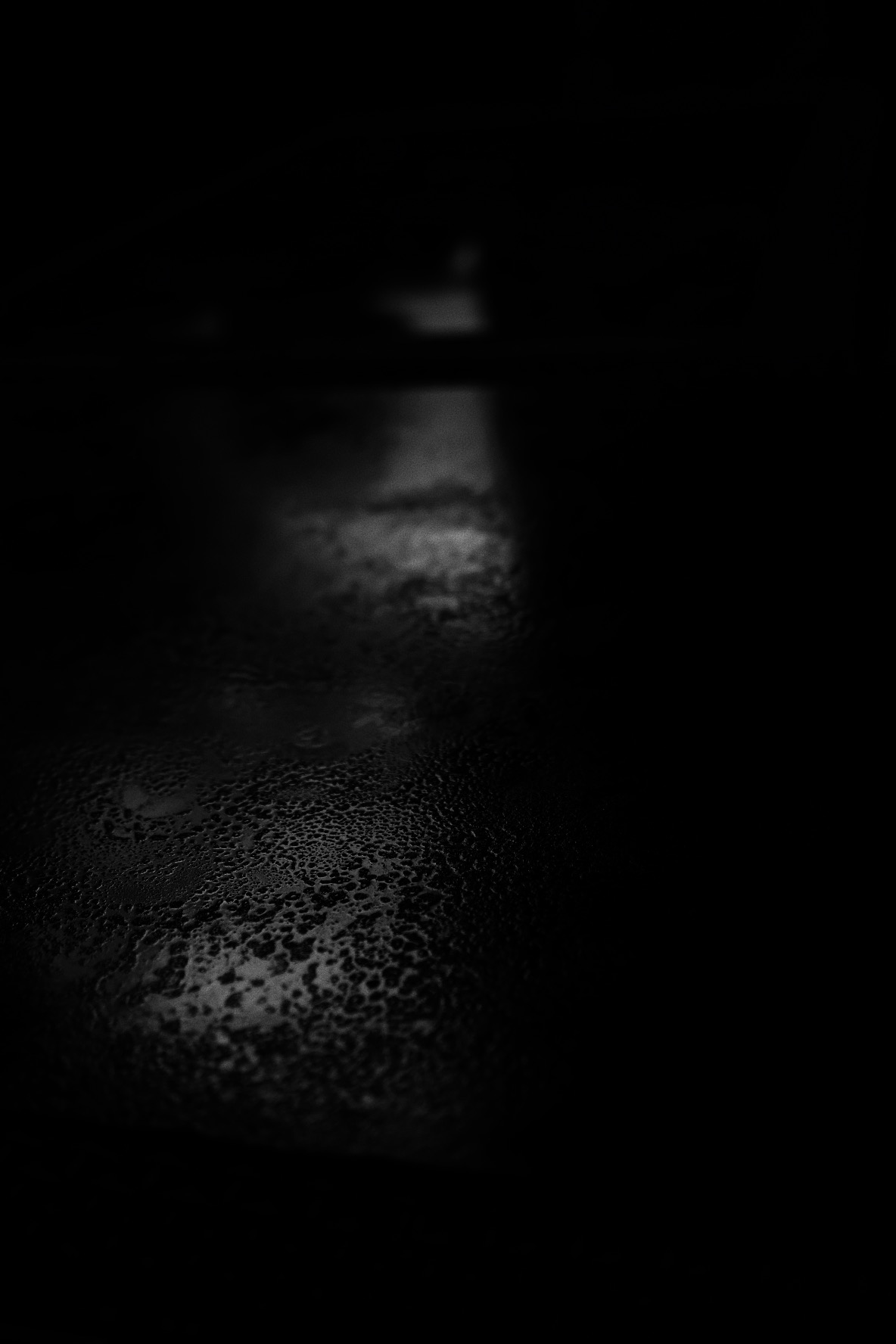 CRAFT
The city's origins as a land of manufacturing and merchants began hundreds of years ago. After the founder of the city and resident of Takaoka Castle, retired lord Maeda Toshinaga, passed away in 1614, Takaoka's very existence was endangered by the loss of the castle to the government's "one castle per province" law. It was then that Toshinaga's successor Toshitsune transformed the city into a haven formerchants to prevent the city from falling into decline without a castle and samurai to create business demand. As a result, Takaoka blossomed into a city known for high-quality crafts, including lacquerware, cast metal, and more. Honoring this history, there are many great artisans still residing in Takaoka taking craftsmanship to the next level.
One of the places we visited was Momentum Factory Orii, a copper-ware coloring factory founded in the 1950. The studio specializes in the coloring of various copper products such as Buddhist statues, artworks, and ornaments for Buddhist altars. Once there, I was ushered into the studio where I got to witness the artisans working with traditional coloration techniques. Despite the typical image of master craftsman as older gentlemen, the artisans at the factory were noticeably young and full of zest. Orii-san,the factory's founder, mentioned that one of his missions is to pass down techniques to the younger generation and get them excited about working with traditional crafts. One way he does this is to show them that they if they use their creativity, there are no limitations, even with a metal such as copper. With this "no boundaries" mentality, Orii-san and his team have developed new products such as clocks, vases, and lamp shades using copper, as well as new architectural materials that can be used for hotels, restaurants,and other commercial facilities. Orii-san was wearing a jacket when we met, and to the unassuming eye, it looked like something simply bought from a hip menswear store. However, with a proud smile and his eyes all but signaling "take a look at this", Orii-san flashed the inside of his jacket. The quick movement gave me a glimpse of the lining, blue with splatters of darker blue likethe copper used in his products. Orii-san had taken the metal to the runway and created a new line of copper wear such as bags, ties, and even kimono. The new line has been a hit with locals and beyond.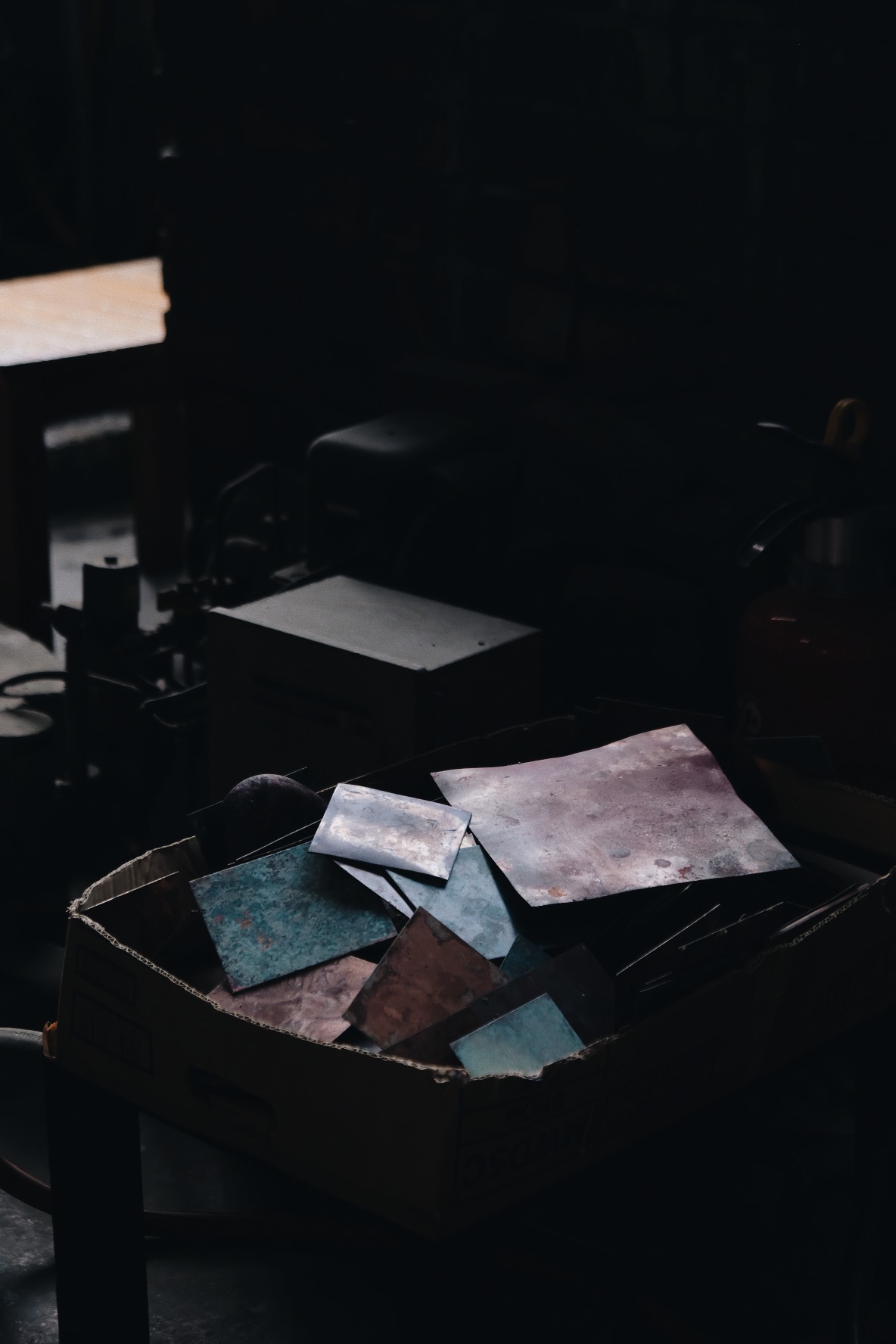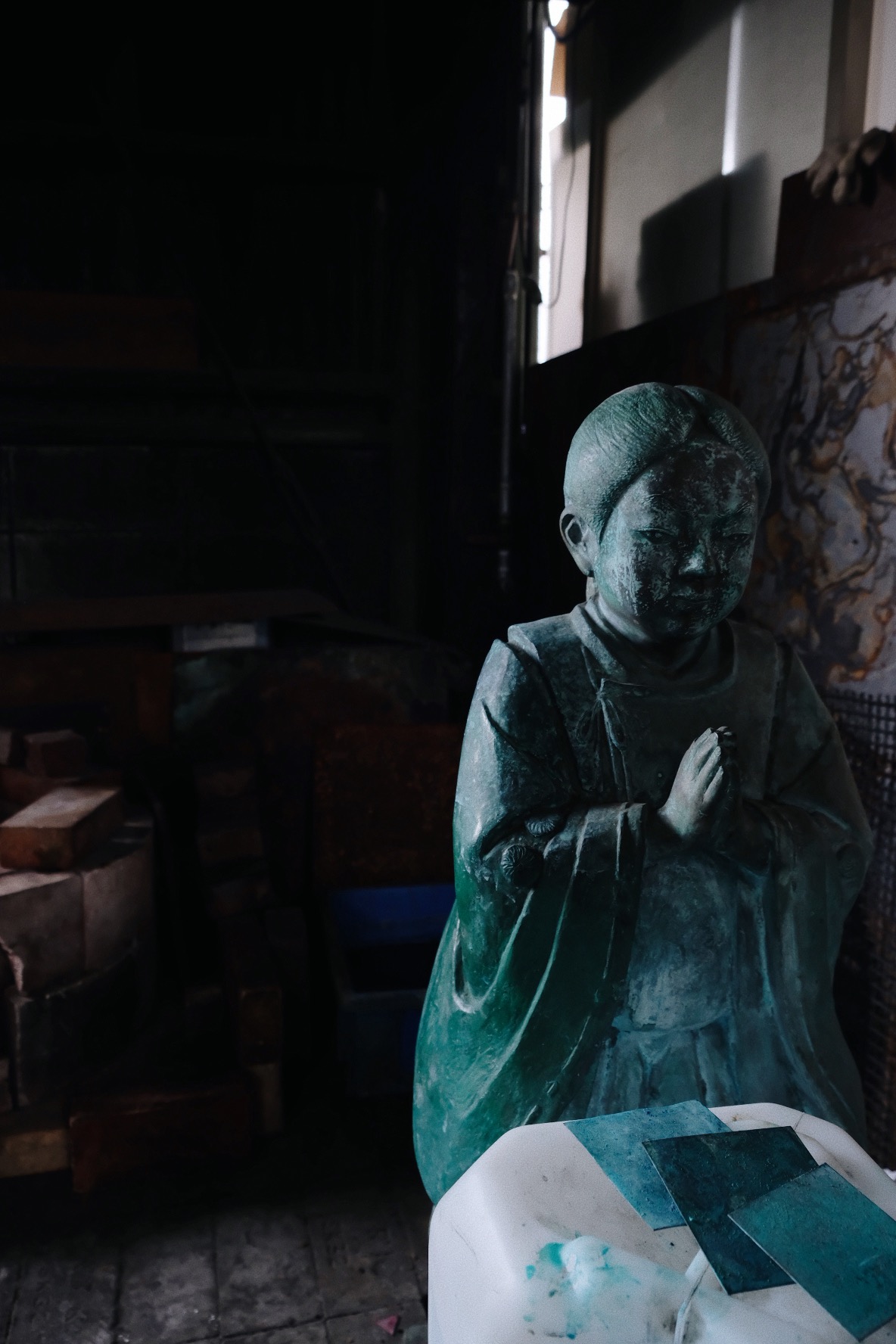 Another crafts company that has taken its art form to the next level is Nousaku Foundry. As Nousaku explains it, the city of Takaoka hasbeen building its reputation as the mecca of the copper industry for over four hundred years. Nousaku Foundry started making objects for buddhist rituals and Japanese tea sets in 1916, and has since evolved into a brand which makes bowls, contemporary vases, sake cups, and special orders. For example, the gorgeous Ace Hotel in Kyoto put in a special request for the artisans at Nousaku to make the creatively-shaped desk in their lobby, a standout centerpiece every guest notices when they first walk into the hotel.
Mizu to Takumi organized a tour around the massive foundry where I witnessed their centuries-old techniques in action. One of the processes looked like a stage show, complete with lights, smoke, and artisans moving around the building. The site also offers a hands-on tin casting workshop where visitors cans create their own tin dishware.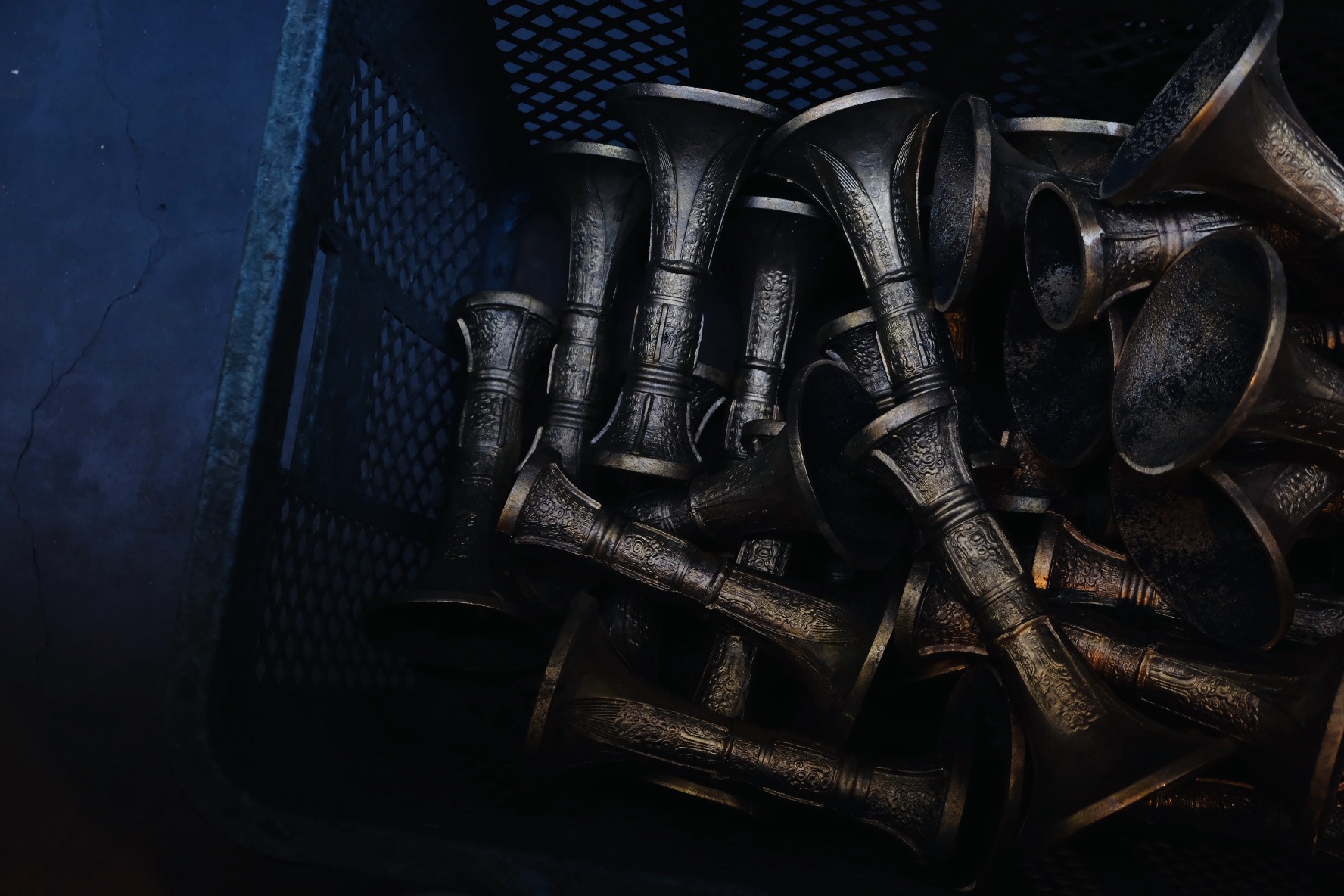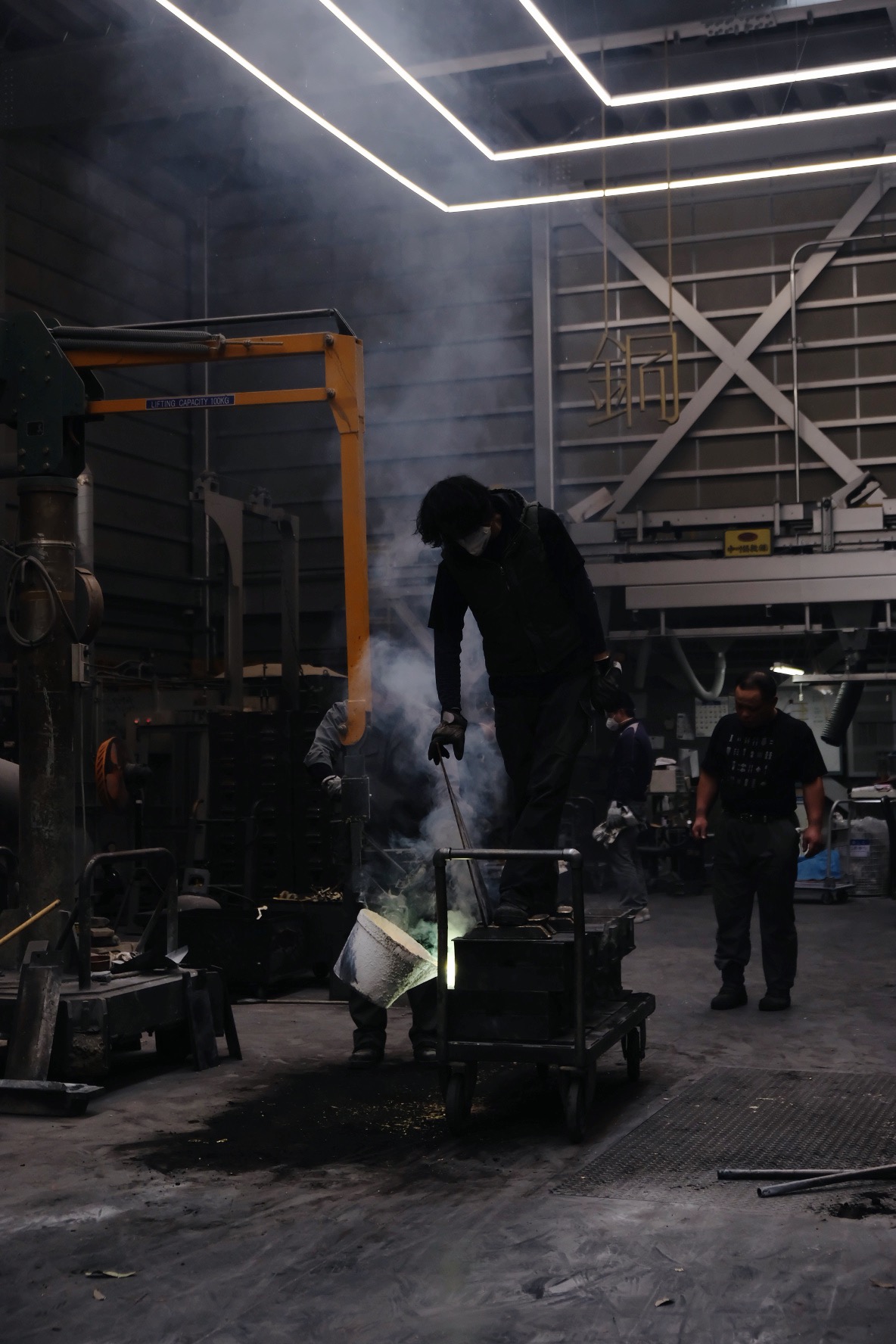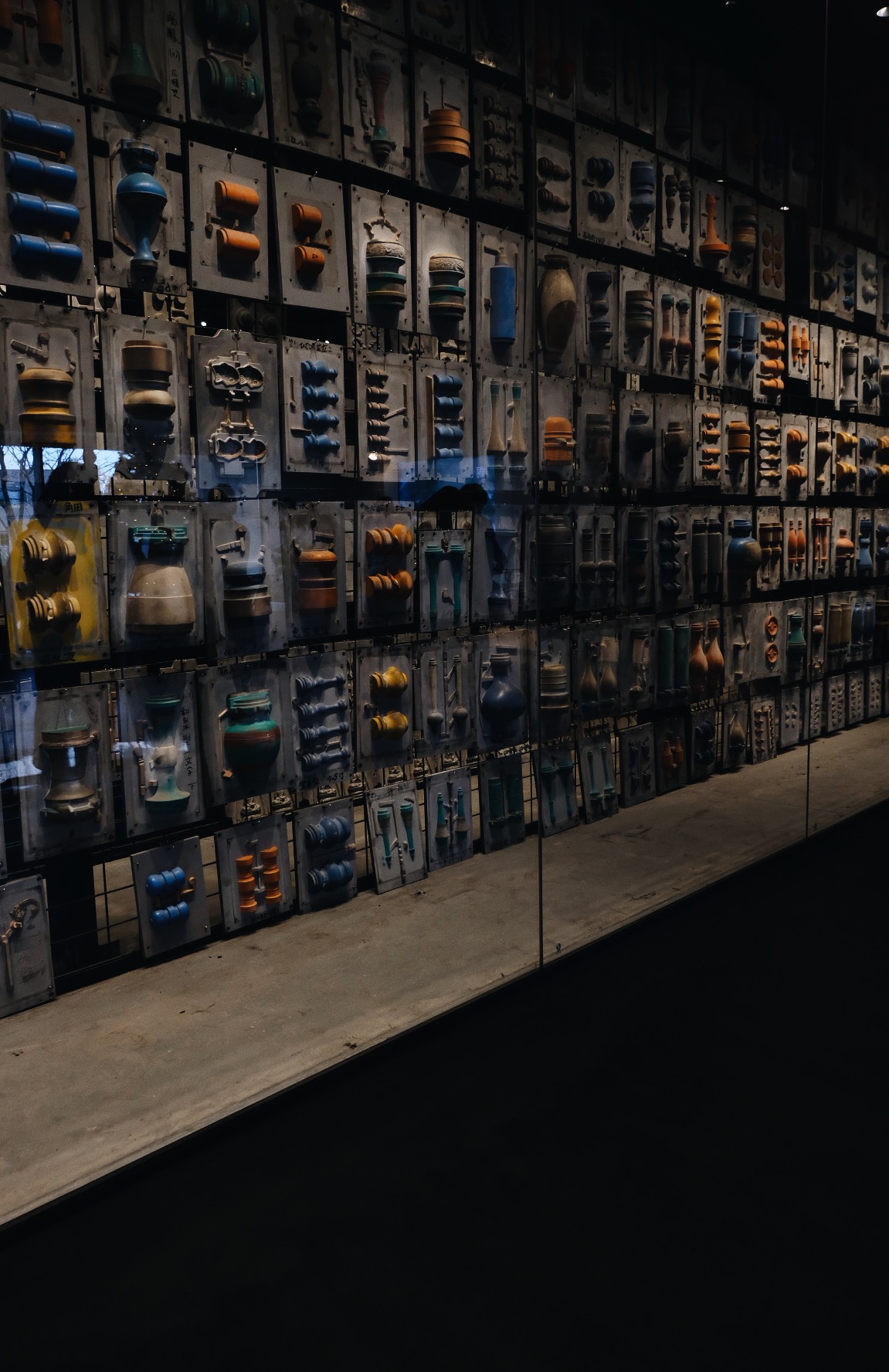 SPIRITUALITY
Like Kyoto, Takaoka is home to stunning temples and shrines.
The visits to these places were especially interesting, as I was able to speak directly with their spiritual leaders. Head Abbot Yotsuya at Zuiryuji waited at the entrance to his temple with an umbrella in one hand and a serious expression on his face, but as soon he saw us approaching he gave us the biggest smile. Turns out, Abbott Yotsuya is quite thecomedian, with a quick wit and the ability to make even the most history-heavy tour fun! Zuiryuji Temple, which was built in 1659, is a National Treasure and also the family memorial temple of the Maeda clan who used to rule Takaoka. There was a lot to explore, and while we didn't cover everything, we did get to climb up to one of the temple gates and take in a beautiful view of thebuildings and the stunning garden below. As a matcha lover, it was a real treat to visit the temple's tea room, which is usually off limits to the public. The tea ceremony master there even shared with us her favorite tea bowls handcrafted by artisans from the area.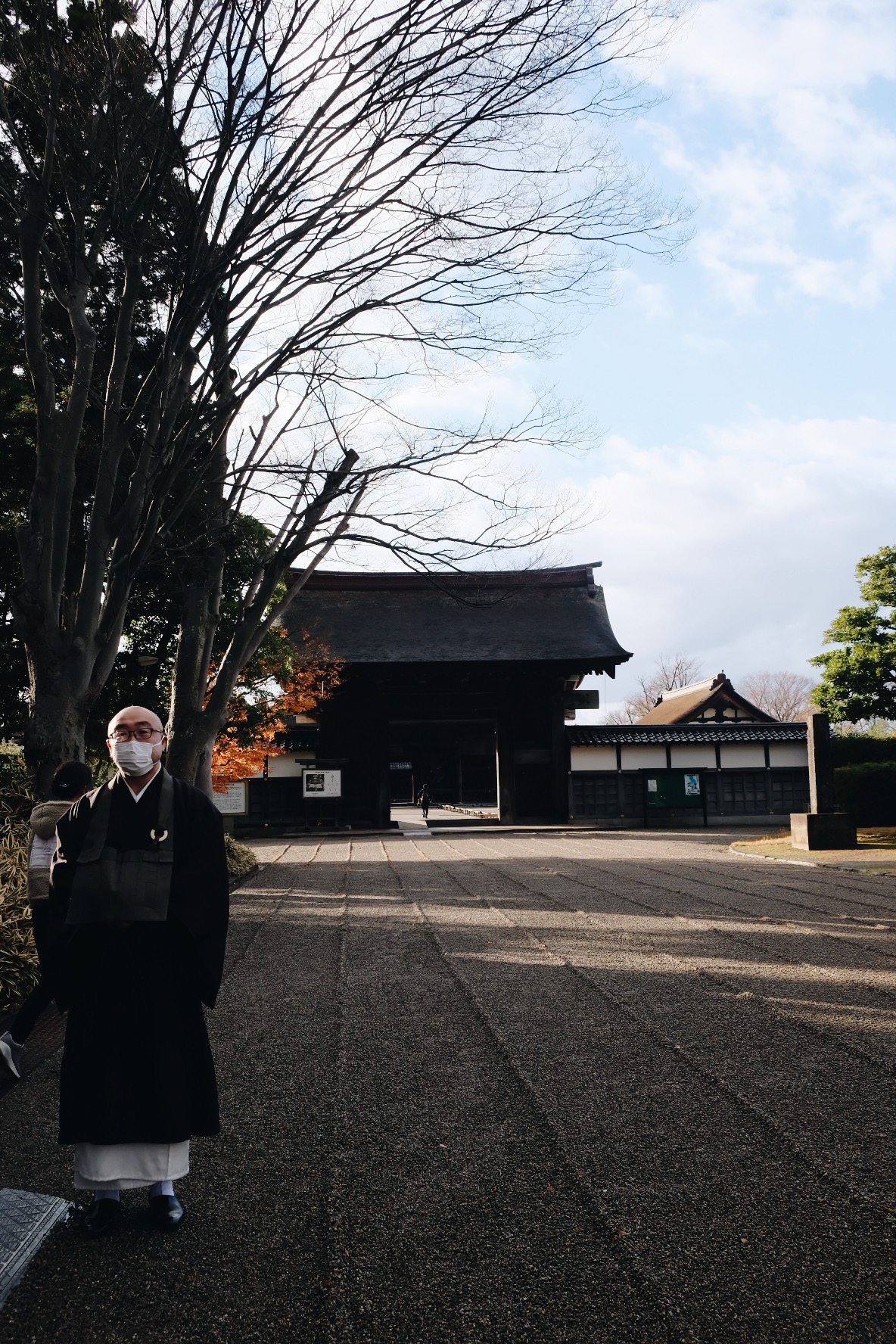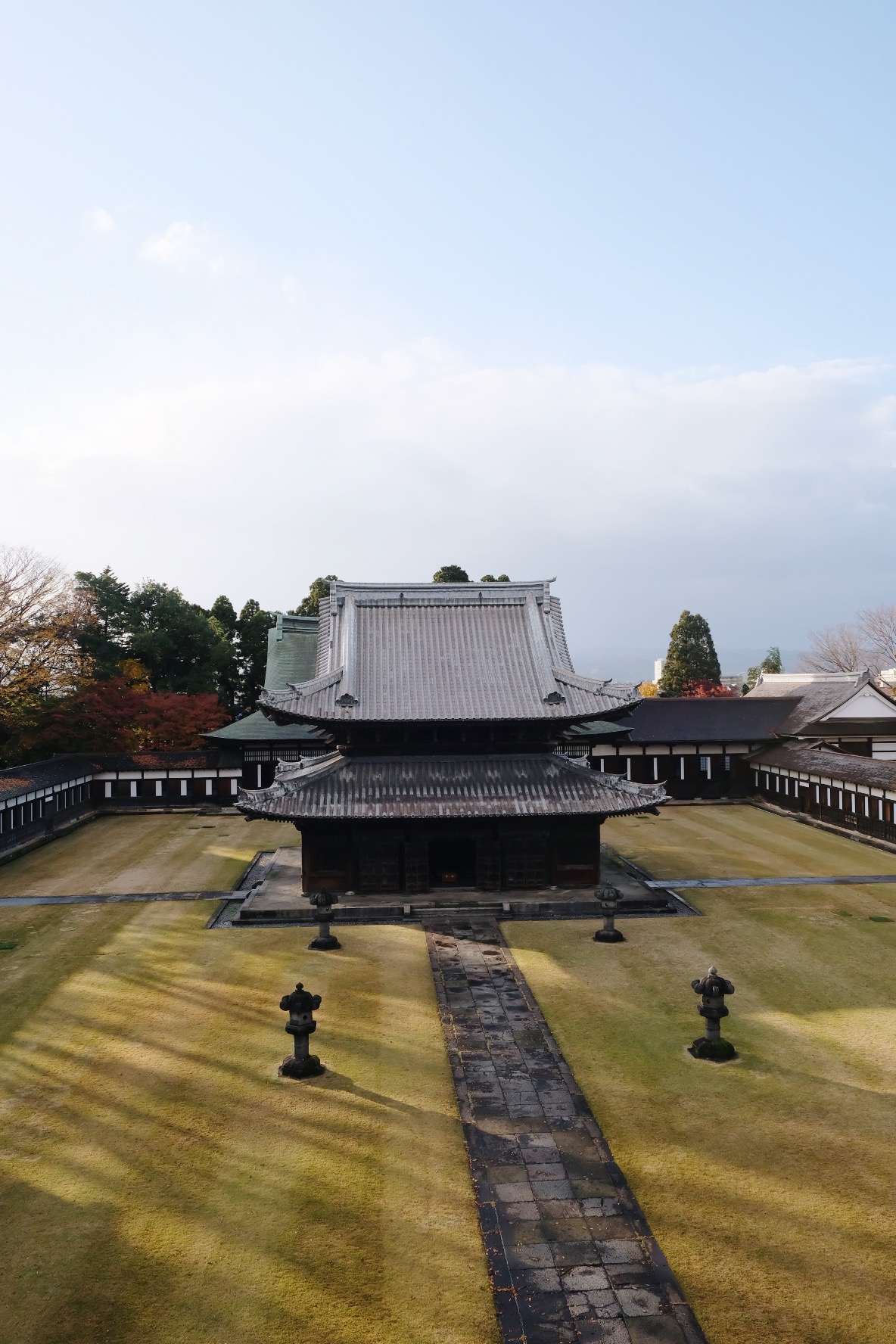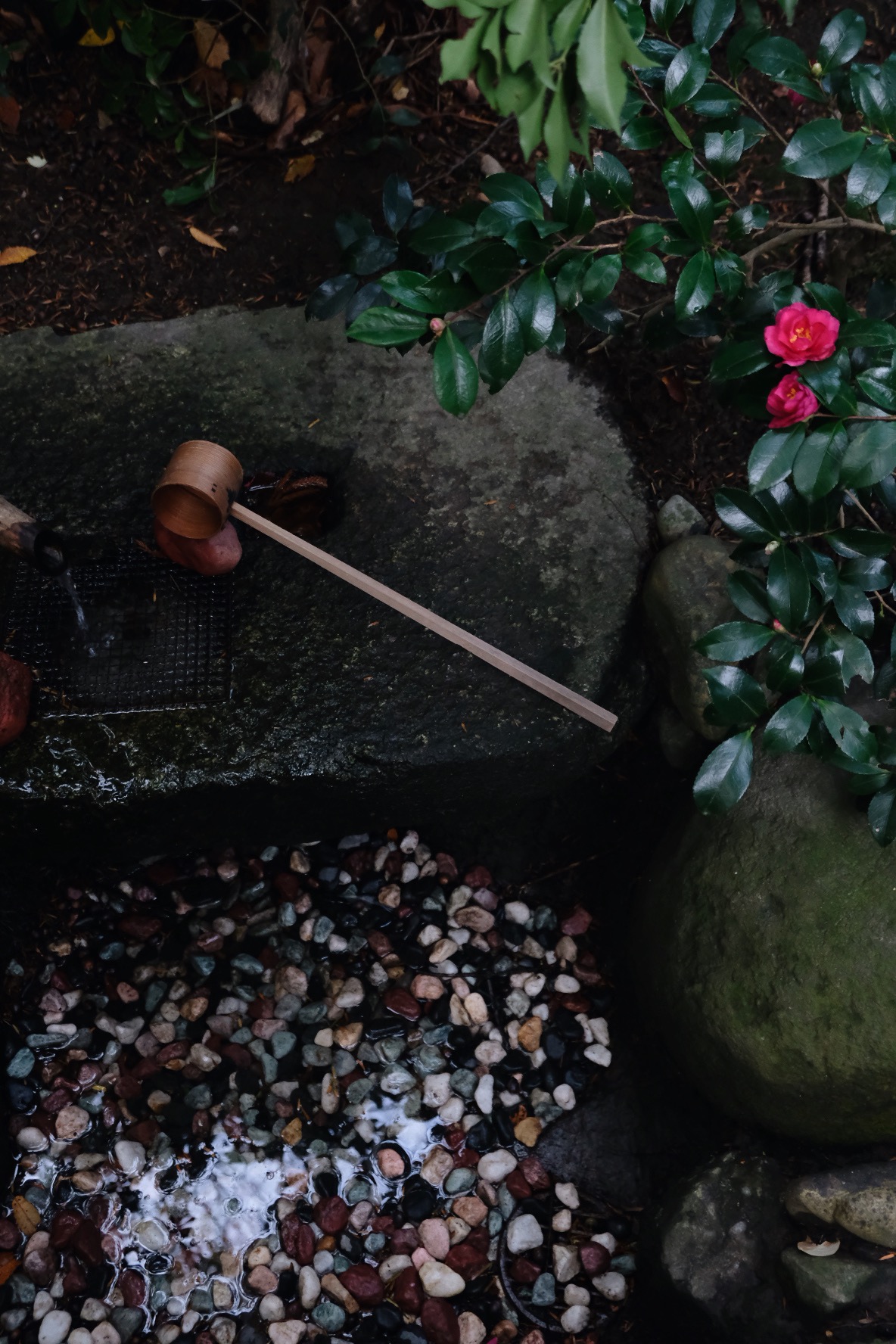 Another soothing spiritual experience came in the form of having a monk at Kokutaiji Temple teach us how to do zazen (Zen-style meditation). "Don't worry if thoughts come into your mind", he softly instructed us. "The aim is to not to judge your thoughts." That soul-lifting lesson was followed by a shojin ryori lunch, which consisted of healthy, plant-based cuisine traditionally eaten by Buddhist monks. The lunch was simple and delicious, and because it wasn't too heavy it served as a nice detox of sorts from all the food we were consuming while we made the most of Takaoka.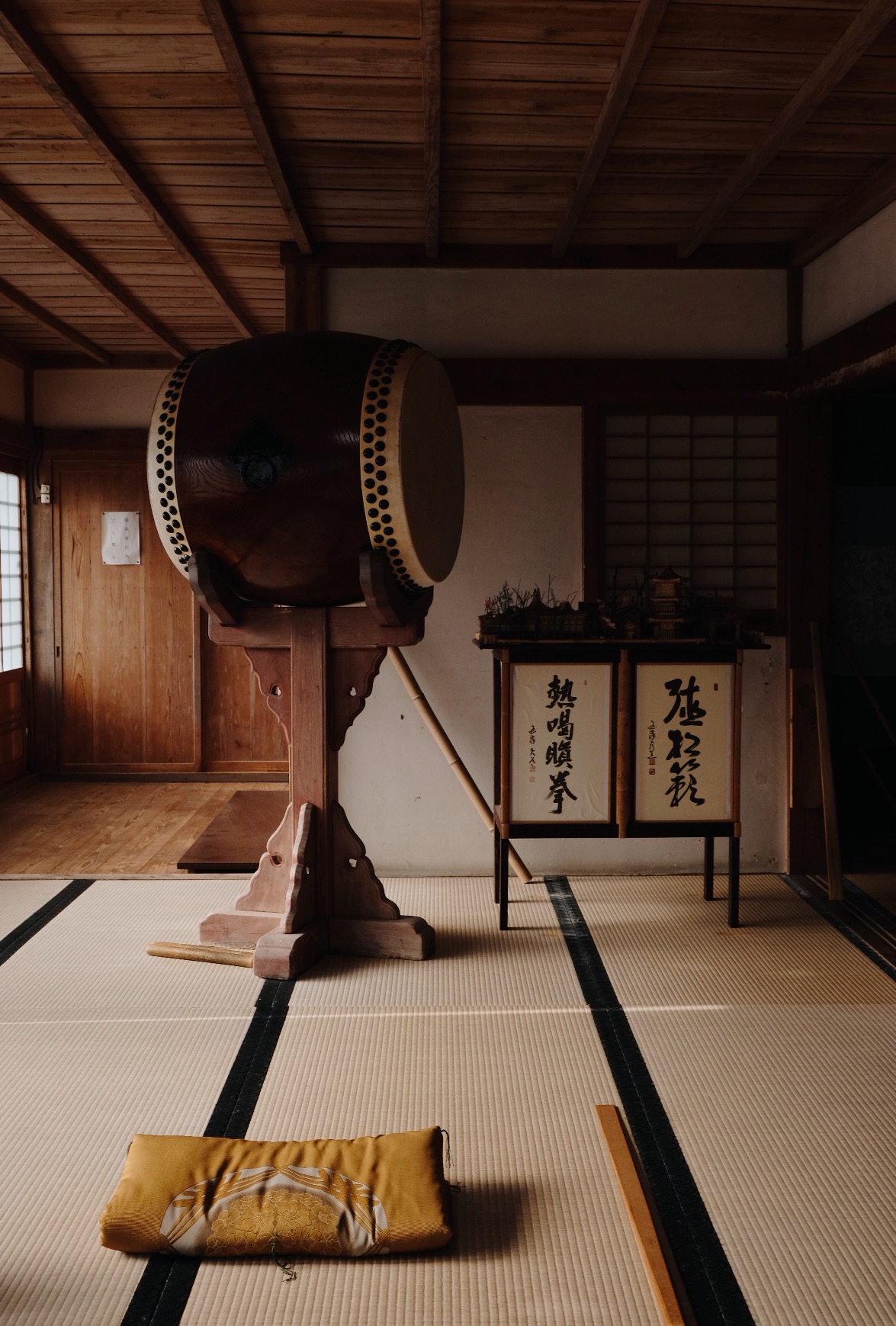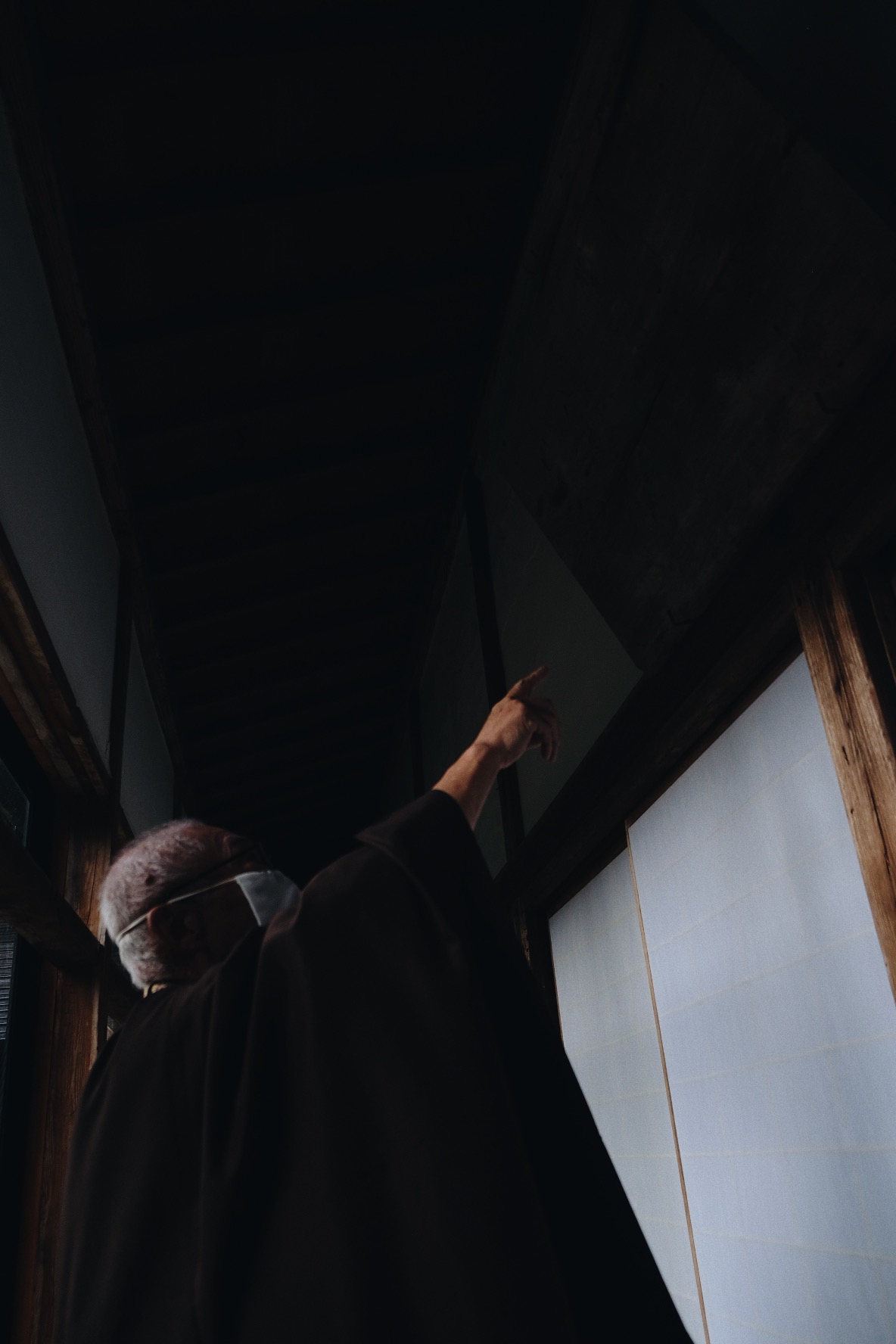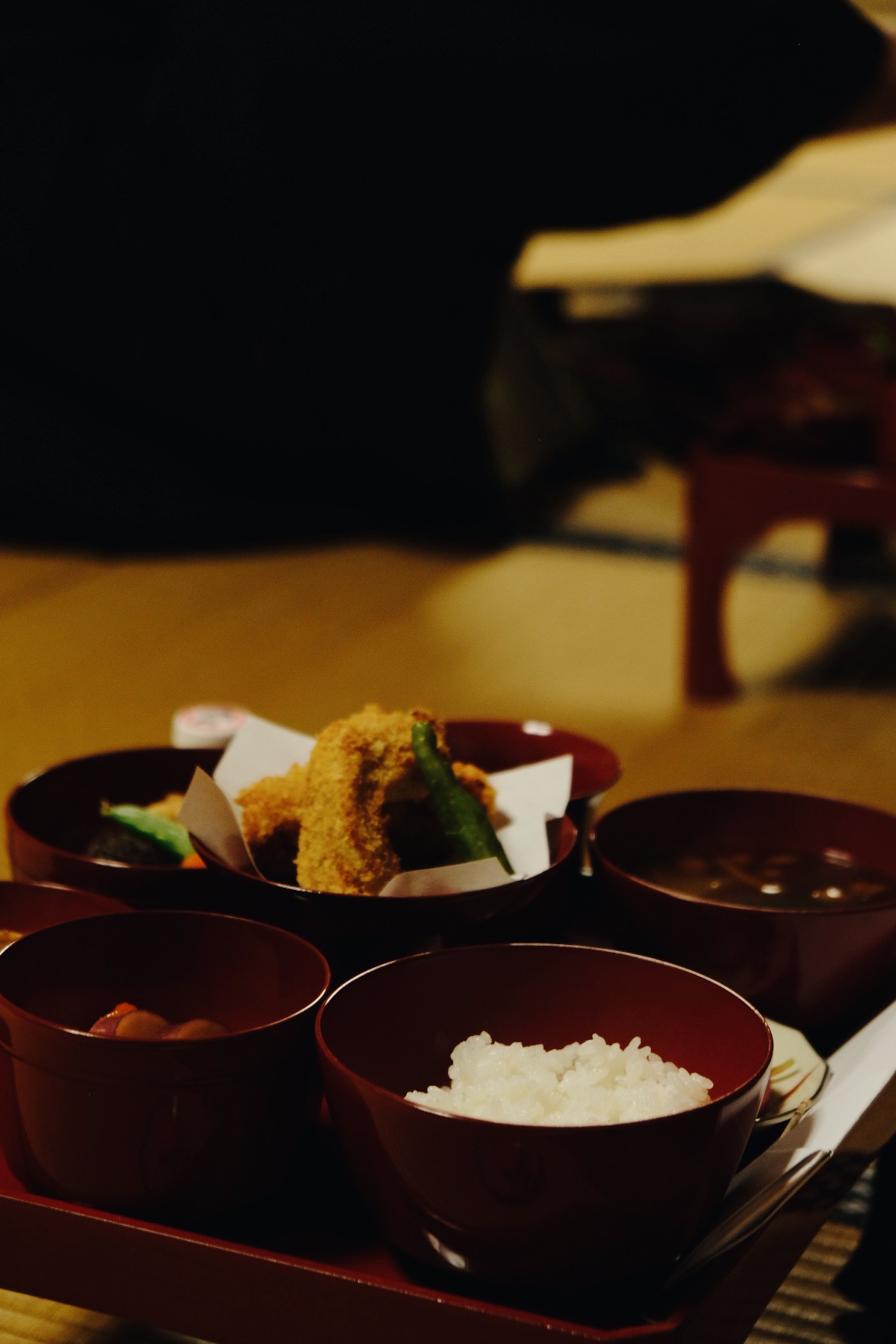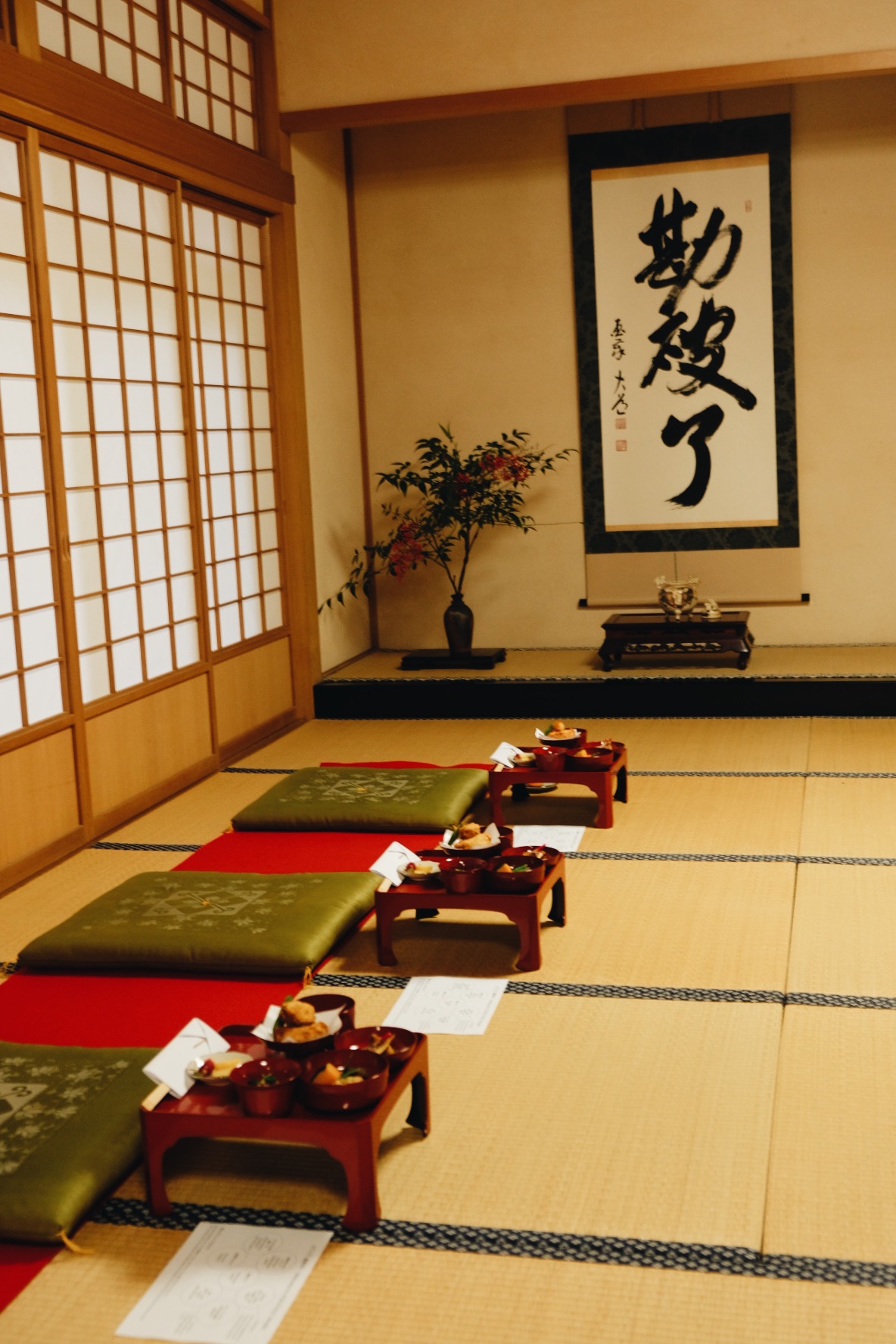 Kokutaiji was a small, charming temple once visited by famous philosophers, which made it interesting to compare to Shokoji Temple, a grand, newly restored Important Cultural Property. The temple was originally founded by Pure Land Buddhist monk Rennyo in 1471, and it was moved to its current location in 1584. Extensive renovation works to restore the temple complex's twelve buildings began in 1998, and the project was finally completed in 2021. In addition to the tour around the temple, we also got to experience a special Pure Land Buddhist ritual that involved about twenty men dressed in stunning traditional garb playing gagaku music. The experience was both inspiring and relaxing, and we got drawn into another world by the unique instruments. It was definitely a different kind of meditation!
I loved how Mizu to Takumi curated their spiritual experiences in order to allow participants to learn about different areas of Buddhist culture as well as see a variety of temples with distinctive features.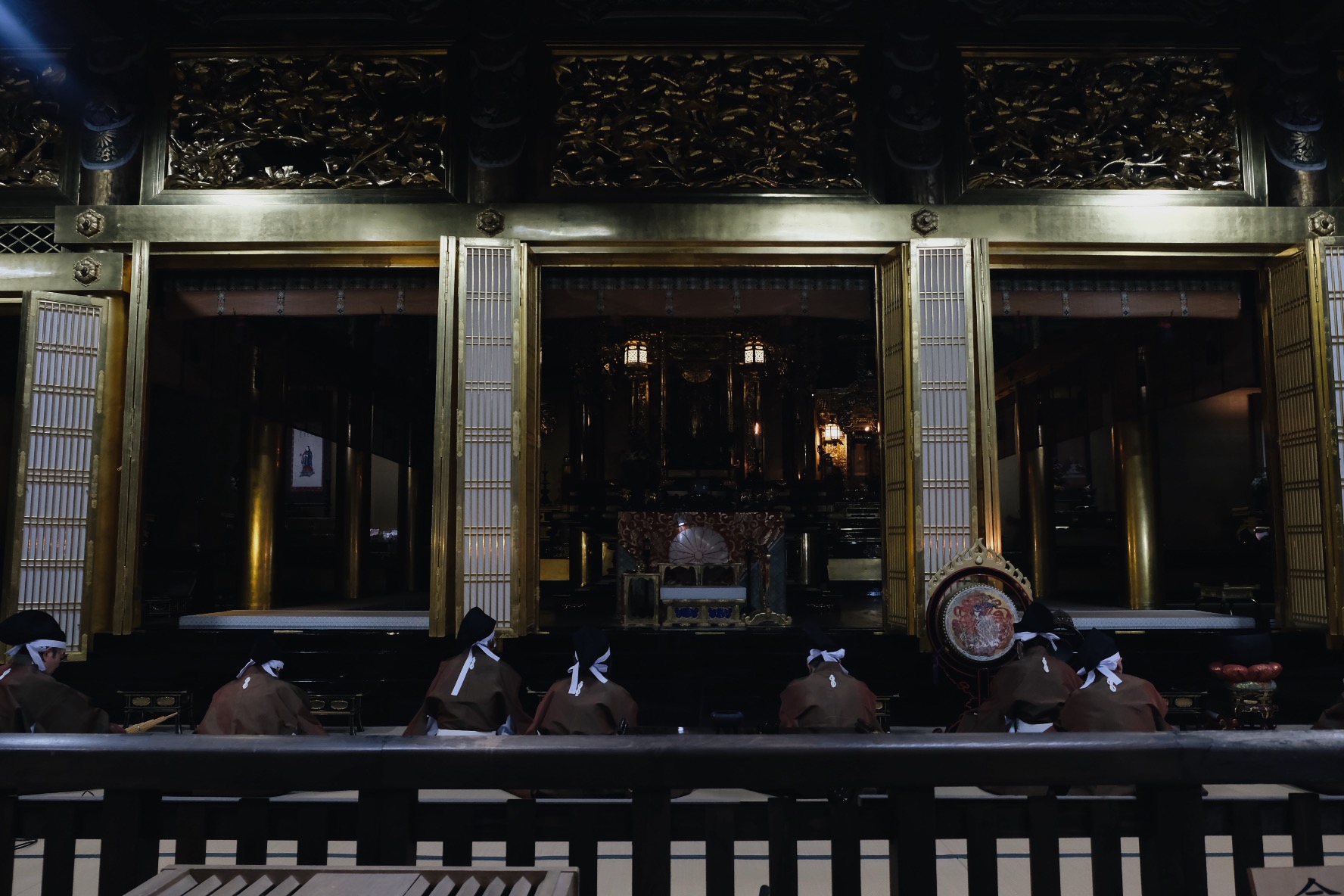 FOOD
Now, let's talk about the food. Surrounded by mountains and the ocean, Takaoka is home to a large number of fisheries and seafood. While the seafood is not the only cuisine the area has to offer (they're also famous for black ramen and udon), it would be some kind of culinary crime to go home without trying their local catch. This area is especially famous for yellowtail, tiny firefly squid, and ikura (salmon roe), one of my favorites. The experience is taken to a whole new level when the exceptional seafood is handled by highly skilled chefs. On my first night in Takaoka, I was lucky enough to dine at the city's Michelin star restaurant, Nikoka, run by chef Hayakawa. I was informed (or rather, warned) by Mizu to Takumi to make sure I didn't eat anything between my shojin ryori lunch and dinner, because dinner would be a feast… and a feast it was, for both stomach and eyes.
Hayakawa-san prepared dishes made from both fresh seafood and the recent harvest, presenting them on beautiful ceramics. While his cuisine had a strong and flavorsome kick, his presentation was delicate and beautiful, a combination that not everyone can pull off. This is probably why he earned his Michelin star in 2021. Toyama Prefecture is currently home to 20 Michelin-starred restaurants, and Nikoka represents Takaoka as one of the only restaurants of that caliber in the area.
On our second day in Takaoka, I once again had the opportunity to enjoy fresh seafood cuisine at Kanematsu Shokudo. The restaurant is just off Yamacho-suji, a charming street lined with traditional buildings. The street runs 600m through the city, and many of the houses are built in a fire-resistant storehouse style since being rebuilt after a great fire in 1900. This style of buildings,which have a bit of Western design influence, are made functional as well as elegant because their thick, plastered exteriors and brick walls prevent fire from easily spreading.
Since Kanematsu Shokudo is located in this charming neighborhood, it was the perfect way to finish off our afternoon walk by delving into anotherdecadent meal. Chef Yamashita trained at a Michelin-starred restaurant in France before becoming the chef at Kanematsu Shokudo As I sat down at a table, I was greeted by a closed bento box. I slowly lifted up the lid and took a peek inside to find it filled with cut up sashimi salmon, yellowtail, tuna, and ikura on a bed of rice. "Delicious, yet manageable", I thought. "Easy!I can finish this." Little did I know that soon to follow was dashimaki tamago, some blowfish tempura, and crab meat miso soup. As I saw the waitress come towards me with the miso soup (complete with a sexy little crab leg poking out of the bowl), I screamed "crab!" I couldn't help myself! I love crab, and this was my first chance to have it this season. I was in seafood heaven. As a light eater, I usually would have given up halfway through, but it was so good I couldn't help myself. When you come to Takaoka, be prepared to eat your way through the city.
At both restaurants I had the chance to speak with the chefs about their inspirations and where they source their ingredients from, which only added to the intimate experience offered by Mizu to Takumi.