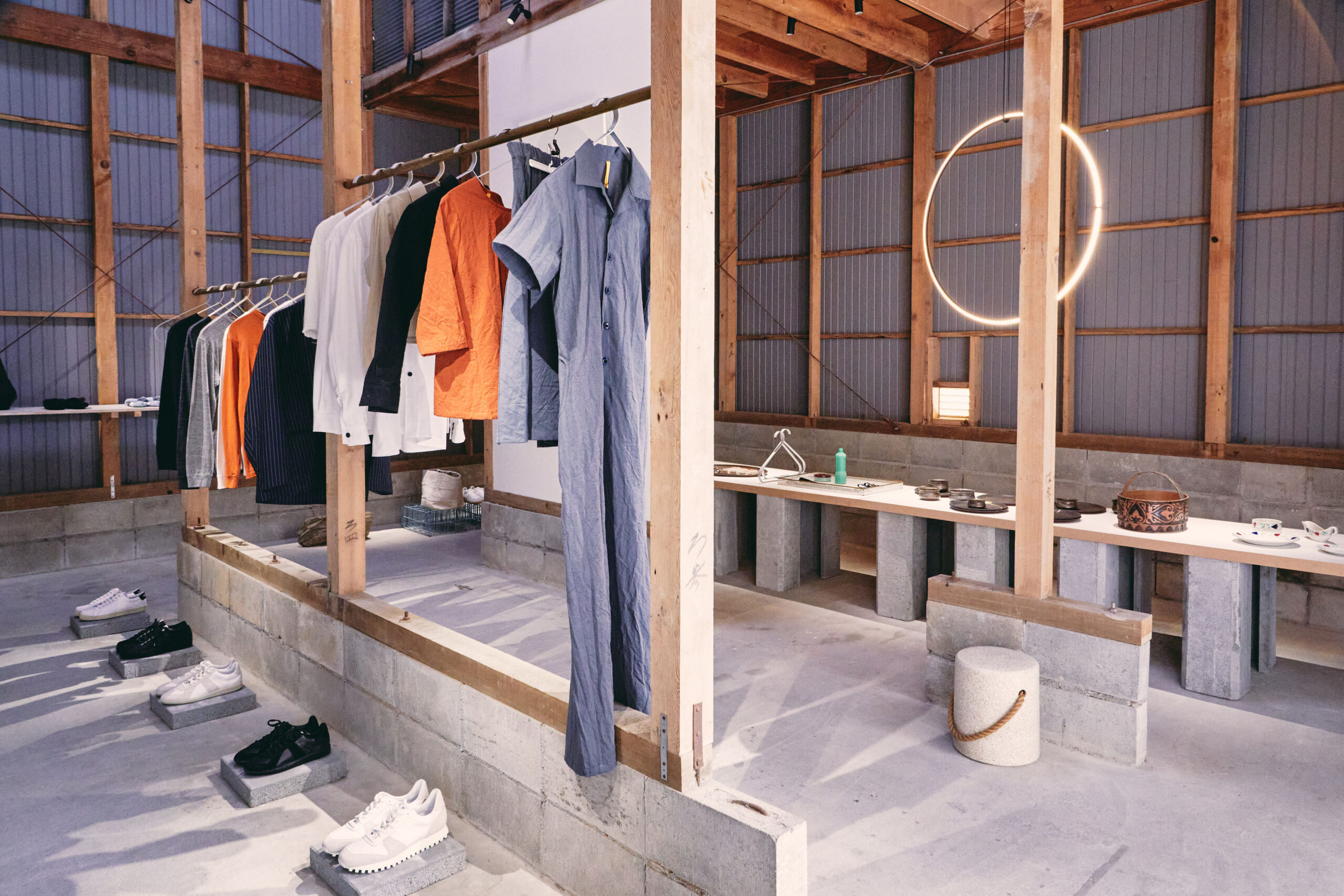 Spaces
AA IWAKURA- Hakimono creations and curation
KYOTO
Iwakura, Kyoto – a suburb surrounded by mountains perhaps twenty-five minutes by car outside of central Kyoto. A place not quite inconvenient, but not too convenient, either. Despite this, Iwakura has recently become an area frequented by young hip Kyotonians (a term coined by Gils Peterson) and out-of-towners who make the train or bus trip for one mission: to visit AA Sekizuka, a gallery and workshop headed by hakimono footwear craftsman Shinji Sekizuka. (You can find out more about Shinji here!)
Shinji, who designs and sells his own hakimono creations, wanted to build a gallery attached to his work space so that people would be more motivated to stop by. "You know, it's a little intimidating for customers to visit the hakimonoworkshop just to look at my footwear. I wanted to give them variety, some other reasons to visit."  His work space is divided into two sides, the glass room where you can watch Shinji create the hakimono by hand and the open space where you can see, touch, or order a custom-made pair.
Attached to the workshop is the gallery, where he sells everything from apparel and photography to shoes and interior pieces. Shinji didn't want to call the gallery a "store", since he selects and curates the products personally with various artists and designers, and wanted the space to help showcase their work. The gallery usually has ten different exhibitions throughout the year.
In order to realize his design, Shinji worked directly with the architect to create AA Sekizuka. Having a big, comfortable space was Shinji's priority, which is why he decided to open his gallery/workshop in Iwakura.  Out of the city, his focus is sharper… and he can concentrate on bringing his hakimono creations to life and finding them new homes with people who will appreciate them as a part of their everyday lives.
AA IWAKURA: https://hakimonosekizuka.com/collections/岩倉aa
WORDS: Sara Aiko
PHOTOS: KINGY