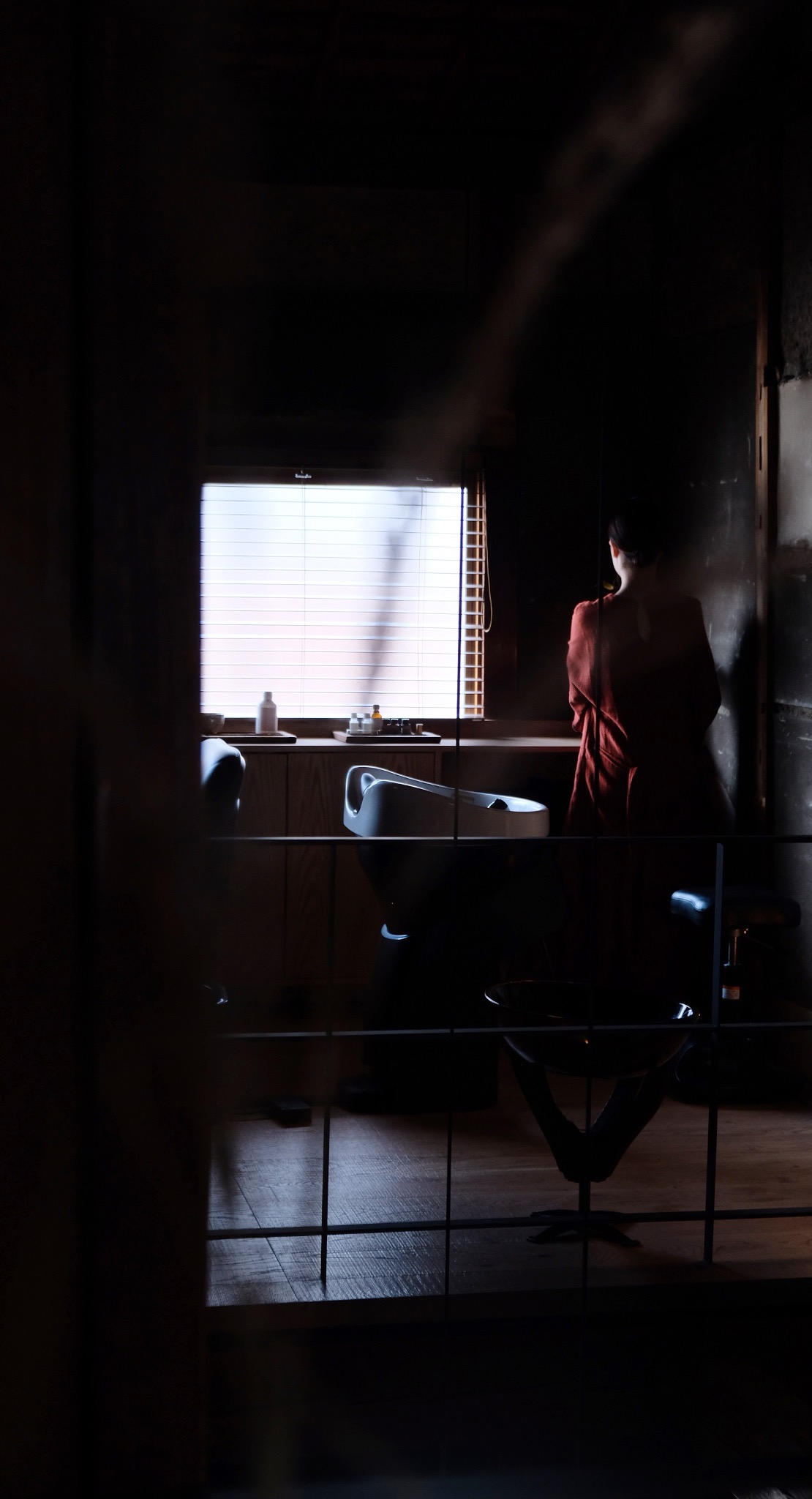 Spaces Wellness
KOKYU SPA-Wellness in Kyoto
"It's all about the mind-body-soul connection," says Chuuma-san, the head therapist at Kyoto's newest spa, KOKYU. Dressed in a muted red linen dress with lustrous hair and dewy skin, I found myself in awe of her cheerful-yet-calm demeanor. As I listened to her talk enthusiastically about KOKYU, a spa/gallery space off Nijo Teramachi, I couldn't help thinking… "I'll have what she's having."
Chuuma san sums up the spa's philosophy quite simply: "We can sometimes trick our minds not to feel stress, but our bodies… our bodies will give us cues. We wanted KOKYU to be a place where people learn to listen to those cues by becoming more in-tune with themselves.
It's true that the busier we get, the easier it becomes for us to ignore our physical needs. I, too, fall into this pattern, even though we all know that it's precisely when we are busiest that our bodies need the most attention. So, when the opportunity to visit the KOKYU spa presented itself, I said "pick me, please!" The outline of my booking read "head spa," which gave me the impression that my cranium was going to feel a lot lighter and my hair was going to look shiner after my treatment. However, the head spa at KOKYU is the whole shebang. And when I say "shebang," I mean it started right from my toes and went all the way to the top of my head. All of my limbs received equal amounts of TLC during the 120-minute spa treatment, which involved a foot bath, foot massage, aromatherapy oils, hand massage, and neck massage. When my therapist got to the head massage stage… It felt like I was floating, and I surrendered my body and soul.
As many a cleaning guru has preached: "a cluttered space is a cluttered mind." With this in mind, design also plays a role in enhancing a wellness experience. Designed by Souta Youriki, KOKYU is a converted traditional machiya townhouse, dark, rusted, natural and wild. Renovations of this kind are very common in Kyoto, but the houses are often decorated with contemporary furniture or fresh hinoki cypress wood to give it a modern feel. What makes KOKYU so imperfectly perfect is that it works with the natural beauty of the old building, using materials like copper and iron that will rust and enhance the space over time.
As the owner of four hair salons in Kyoto, KOKYU owner Hidenori Shiratori is already well versed in the beauty and wellness industry. As he puts it, "I didn't want KOKYU to seem at all fake or superficial. I wanted this spa to be a place where customers can get in touch with themselves, and look deep within. In a world where things are so disposable, I wanted this space to be a place where customers come to experience true beauty." Shiratori was very particular about his vision and helped with the design process, laughing as he admits that he fought with the designer on many occasions. "Of course, its all love in the end. Youriki-san also knows a lot about culture, not just design. He understood that I didn't want this space to be overly polished or to have a sterile look. I still wanted some rawness in it. It was a balancing act of my desire for a more rustic and edgy feel and the interior designer's need to create beauty through his designs."
Shiratori-san's love for art and design is also expressed through the first-floor gallery at KOKYU. The gallery space will primarily be used to showcase Japanese antiques, something Shiratori-san is passionate about. Visitors to the gallery can also enjoy drinks provided by Kyoto's hip coffee shop Woven. "I didn't want the gallery to be intimidating, so I decided to serve coffee and invite people to casually walk inside. I wanted to make art more accessible to everyone."
For Kokyu, wellness is not just a one-time affair; it's a life-long relationship with self-care. While the idea of just what constitutes "wellness" differs from person to person, with mind-blowing spa treatments, delicious coffee, and stimulating art and design? I think Kokyu has a good formula figured out.
Words: Sara Aiko
Photos: Sara Aiko